In Turkey, a rancher has begun using virtual reality headsets on some of his cattle to see if the animals will provide more milk if they imagine they are outside in a lovely, sunny pasture. Seeing a cow live in the metaverse to generate more milk for humans is depressing, reminds me of The Matrix, and serves as a powerful case against the metaverse notion.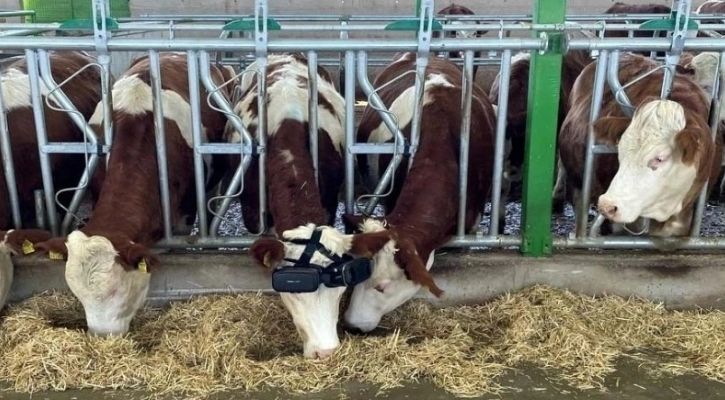 The Sun and the Turkish news agency Anadolu Ajansi report that Izzet Kocak, a cattle breeder and rancher in the Turkish town of Aksaray, owns the virtual reality cows, also known as cybercows. Virtual reality was presented as a technique of deceiving the cattle into believing they were actually outside during severe winters in order to deceive them. The experiment's goals were to make the cows happier and produce more milk.
VR headgear developed in partnership with doctors to protect cows was first tested in Moscow before making its way to Turkey, sources said. Despite the fact that the genuine system is dystopian and strange, Kocak has tried the VR gear on two calves so far and the results are encouraging. Kocak claims that the cows' daily milk production has increased from 22 litres to 27 litres.
"They are staring at a lush meadow and that gives them an emotional boost," says Kocak. The stress level of these people is reduced." As a result of these good results, Kocak plans to acquire and install an extra ten headsets, according to sources.